Sister Radio
Studio
25 August – 28 September
 

2.30pm & 7.30pm

By Sara Shaarawi

Directed by Caitlin Skinner

Set and Costume Designer Becky Minto

Lighting Designer Kate Bonney

Composer Farzane Zamen

Movement Director Saffy Setohy
Première
Sisters Fatemeh and Shirin have been living together, in the same flat in Edinburgh, for 43 years. In this flat they cook, they read their coffee grains, they think about the fading memories of their childhood in Tehran and they listen to the radio. Although they live side by side, they never talk to one another. When a global pandemic hits and the sisters are locked in their flat, they are forced to reckon with their memories of a betrayal that changed the course of their relationship.  
Sister Radio is a vibrant yet nostalgic play reflecting on both migration and family as well as being a celebration of culture from two very different places.
Ticket prices from £16.  Concessions available – call Box Office for more information.
Sister Radio is a co-production between Pitlochry Festival Theatre and Stellar Quines.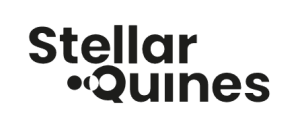 "I'm incredibly excited to have this piece programmed at Pitlochry Festival Theatre and to be working with Stellar Quines. I have a lot of admiration and respect for both companies, and I cannot wait to see them bring this play to life." 
Sara Shaarawi
Lanna Joffrey

Nalân Burgess
If you like Sister Radio, you'll love…
Join our Members and enjoy a host of benefits, to both you and the greater Theatre community.
With savings of up to 25% on tickets and other fantastic benefits such as priority booking and hospitality vouchers, a Pitlochry Festival Theatre membership is a fantastic gift for a loved one, or yourself.