WritersRoom
---
A place to write, a place to learn, a place to grow
Introducing WritersRoom – a physical and online space for writers, created specially here in our highland home in Pitlochry
Online
In 2020, we launched our Virtual Writersroom, giving aspiring writers access to online workshops, and the spark of inspiration that's so important to the creative process. This year, we are presenting a series of workshops sponsored by the Edwin Morgan Trust, each featuring a different writer with their own way of looking at and interpreting the world.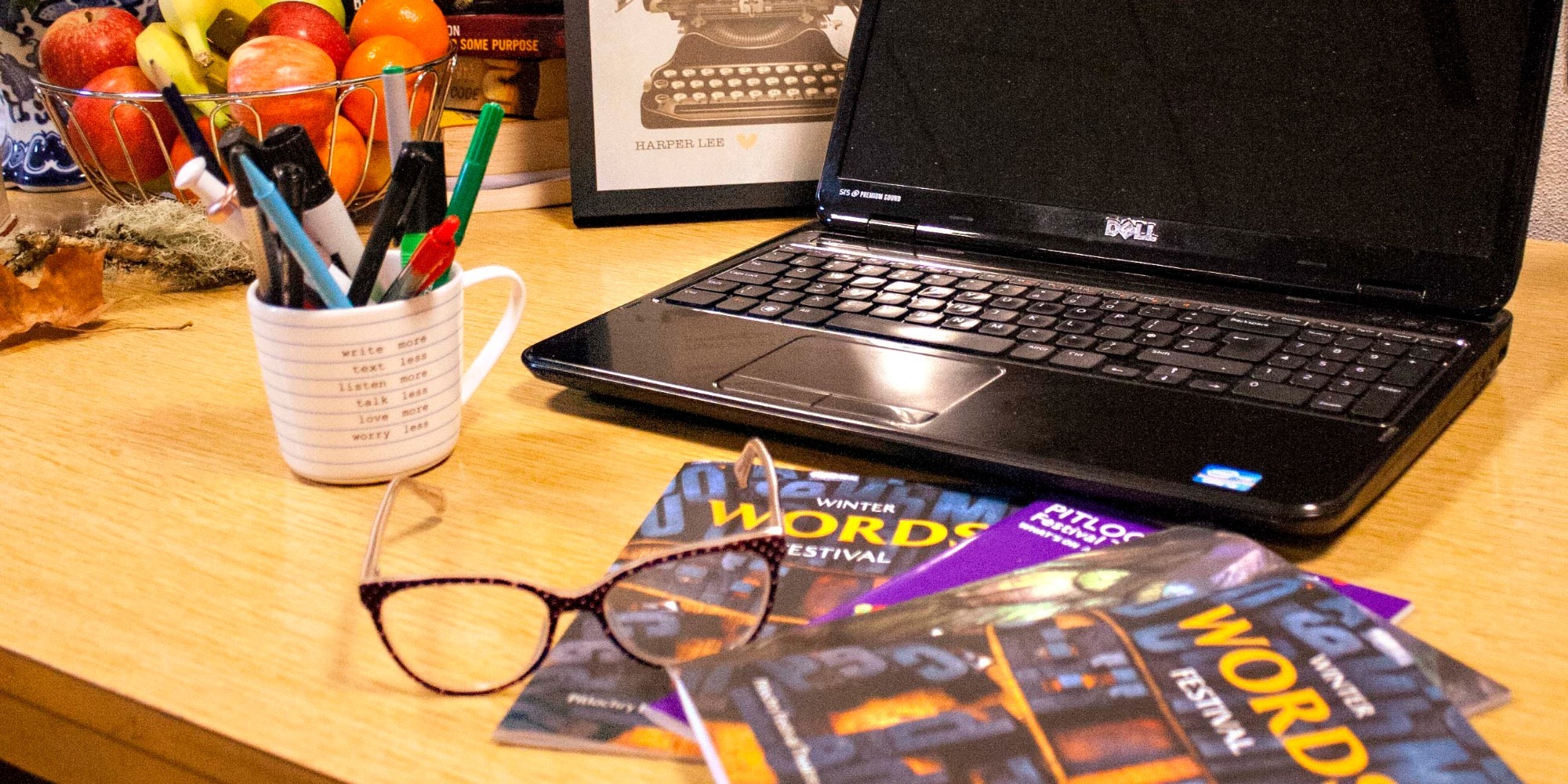 Edwin Morgan Trust Workshops
In advance of our annual literary festival, Winter Words 2022, we were delighted to  work with the Edwin Morgan Trust to bring you free writing workshops to celebrate the craft of writing. Each workshop featured a different writer who led a practical workshop to unlock, unblock, inspire, encourage, motivate and add fuel to the fire in the writer's belly!
These workshops celebrated the skill of crafting words in a myriad of ways. Edwin Morgan was not only a poet, but a novelist, playwright, journalist – the list goes on! Scotland's first official Makar in modern times, he was endlessly inventive, inquiring, energetic, internationalist, and deeply committed to his home city of Glasgow.
Find out more about Edwin Morgan
 When you can return to our building
The Reading Room is up at our Port Na Craig rehearsal studios – a short walk from our main theatre. This room is cosy, has two desks, plenty of comfy chairs and a good stock of books for inspiration if needed! Loch Faskally is a very short wander from the room. There is also a kitchen on site which anyone using the room is welcome to use.
To book the room, please email writers@pitlochryfestivaltheatre.com