Explorers Garden
Explorers Garden
Scotland has produced some of the world's most successful plant hunters and this truly unique Garden celebrates their contribution to the way our gardens look today.
Conceived as a Theatricum Botanicum, and built in conjunction with the Royal Botanic Garden Edinburgh in the late 1990s, the Explorers Garden offers stunning spaces for art performance including the Pagoda, the Pavilion and the Amphitheatre.  
This predominantly woodland garden is a rare opportunity to experience art in nature, in a stunning Highland location  and  definitely one for your theatre to-do list.  The Garden is also available for private events and makes a breath-taking wedding venue.
Opening Dates and Times
Our Explorers Garden is now closed for the winter months for winter maintenance.
We will reopen in 2024.
Tickets
£5 – Reduced rate while we are in our restoration phase
20% discount when you purchase tickets at the same time as purchasing The Secret Garden or Dido and Aeneas in the Amphitheatre.
Children under 12 free of charge.
Purchase in person at Box Office.
Contact Box Office 01796 484 626 for group bookings and private tours.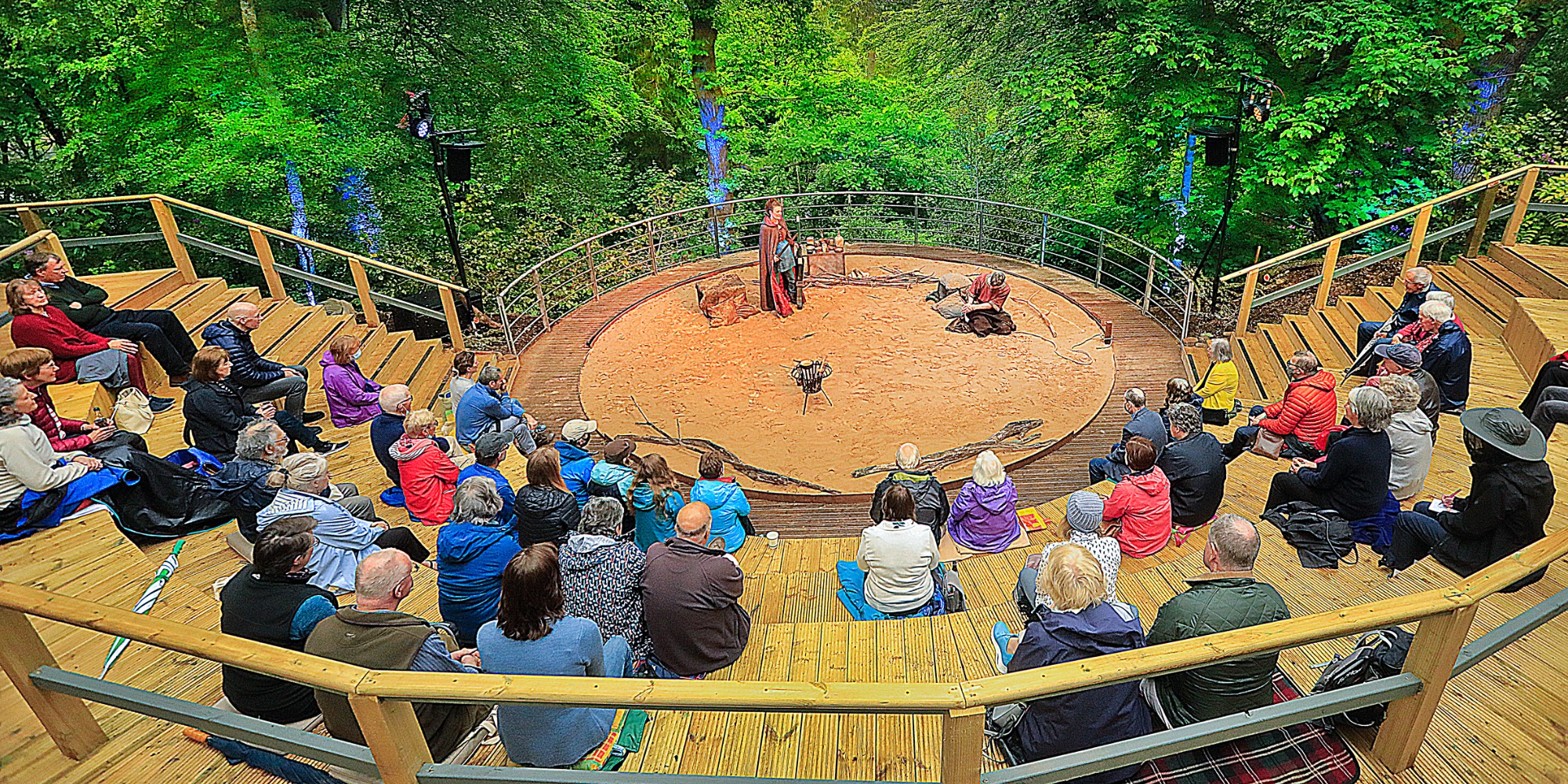 Amphitheatre
This year, The Secret Garden and Sherlock will be performed in our spectacular Amphitheatre, located in the Explorers Garden.
Events in the garden
Remember to bring your own cushion when coming to the Amphitheatre as you will be sitting on wooden bench seating. Also – and this is the important one! – you are coming to see an outdoor performance in Highland Perthshire so be prepared for all weathers. Waterproofs, midge spray and sun scream are all very handy, and sometimes all needed in one afternoon!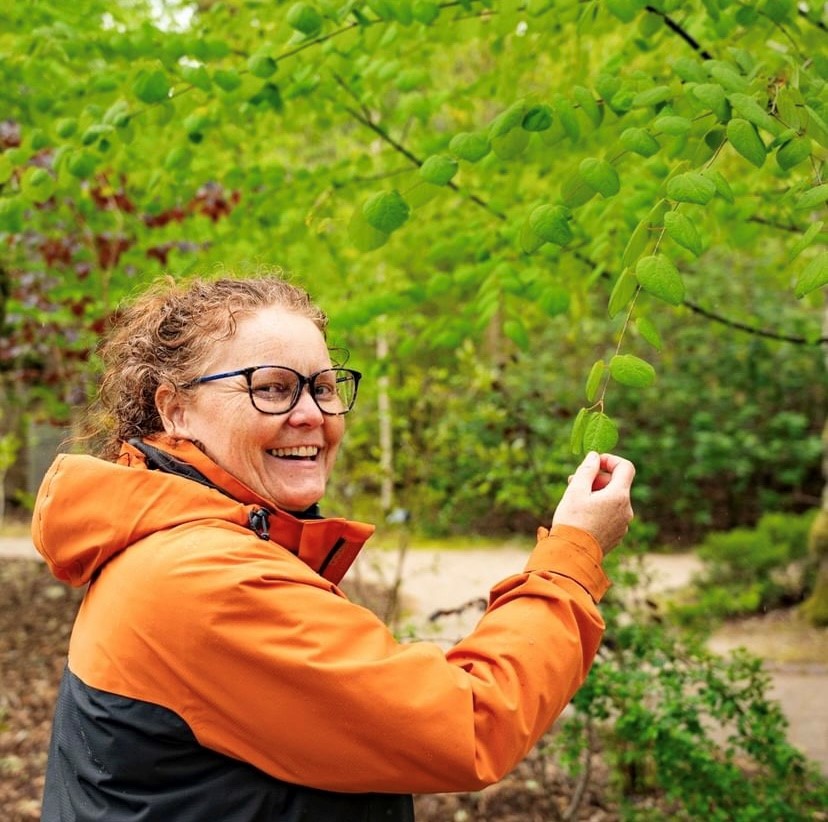 Book a tour with our Landscape & Garden Manager
Enjoy an in-depth and guided tour of the Explorers Garden with our Landscape & Garden Manager  Caroline Bavey.
My heart is full of love for the Explorers Garden, and I want to protect it and share it with others. The outdoors is a special place to be.
Caroline joined our team as Landscape & Garden Manager in 2022. She was part of a team that won a Gold accolade at the prestigious RHS Hampton Court exhibition, which she produced and grew at home in Pitlochry. She not only tends to the plants but is also refurbishing some of the Explorers Garden furniture and structures with prunings to ensure nothing goes to waste!
It is her passion and dedication that is seeing the Explorers Garden being brought back to life so it is ready for you to explore.
Call Box Office on 01796 484626 to book.
Accessibility
From Box Office please follow signs towards the Garden entrance.  This will be an approximate 5-10 minute walk. Please be aware, the paths leading to and within the garden have varied inclines which may be steep for anyone who requires a wheelchair, walker or buggy/pram.
Weddings and private events
Did you know you can hire the Explorer Garden for weddings and private events? We can provide drinks and canapés as well as stunning views!
Please make an enquiry here.
Dogs
Dogs are welcome but we kindly ask you please keep them on a lead at all times whilst in the Explorers Garden.
Take some plants home
We sell an array of beautiful seasonal flowers and plants for you to take home. Please see our display by the Entrance to browse our selection.
Subject to availability.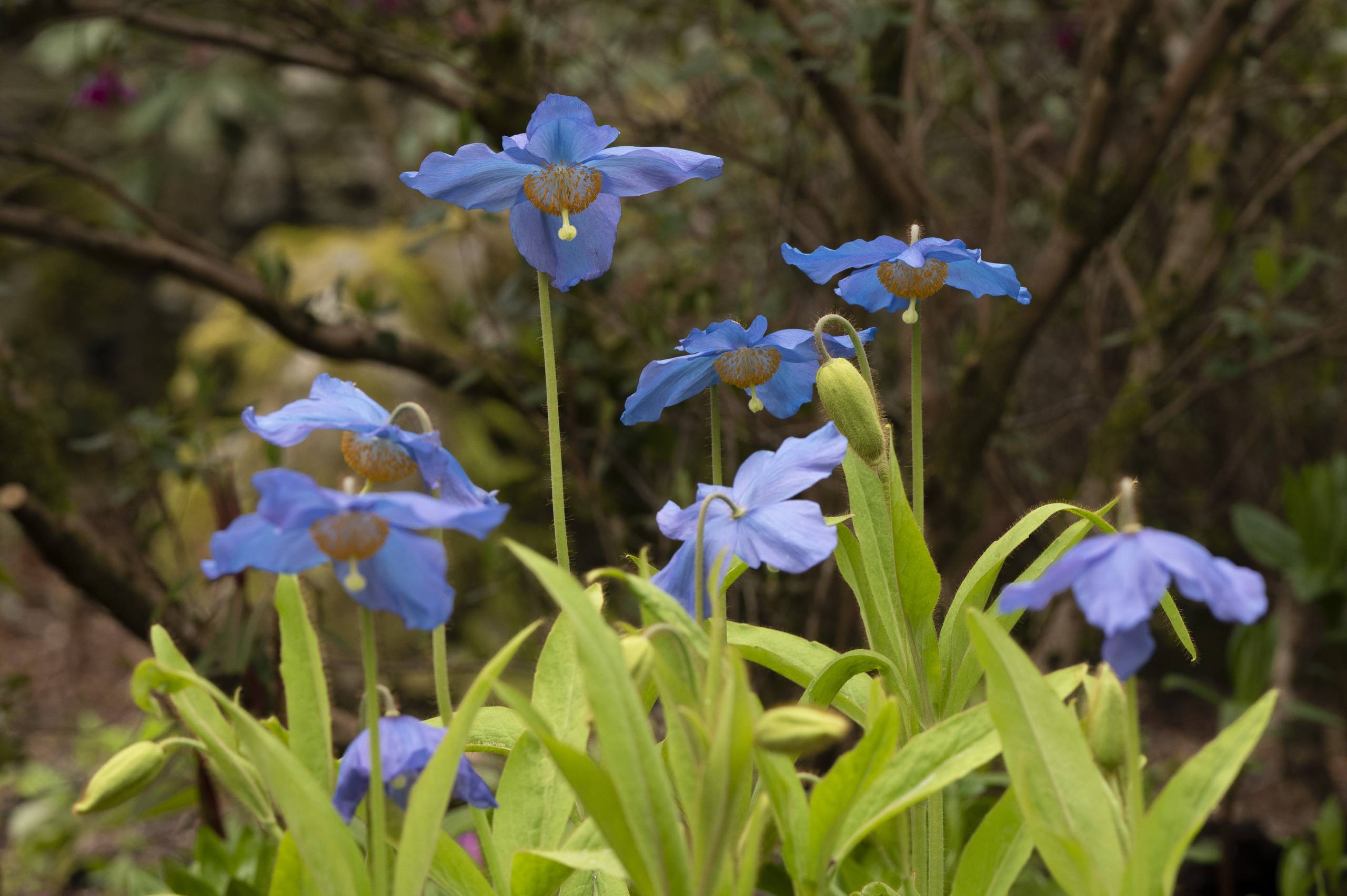 Meconopsis
Our Explorers Garden is home to many rare varieties of meconopsis which bloom in the month of May. We even have our own version that is unique to us, the Himalayan blue Poppy GSG Explorers.
Why not try to see how many different kinds of meconopsis you can see!
Art in the Garden
Cultivating the Art of Noticing
A series of small ecological sculptures have begun sprouting up at hidden locations throughout the Explorers Garden…
Made with waste materials donated by Scottish Civil engineers Balfour Beatty including dozens of steel rivets from their on-going North Bridge restoration in Edinburgh the sculptures made by ecological artist Russell Beard celebrate the resilience and resourcefulness of fungi as 'natures recyclers'.
Help fund the Explorers Garden
If you're as excited as we are to see the Explorers Garden bustling with life again, why not make a donation?
Unlike many theatres, we rely on your support – through ticket sales and other purchases – for 85% of our income. Donations are a vital part of that, and we hugely appreciate any gift, however large or small.
Thank you!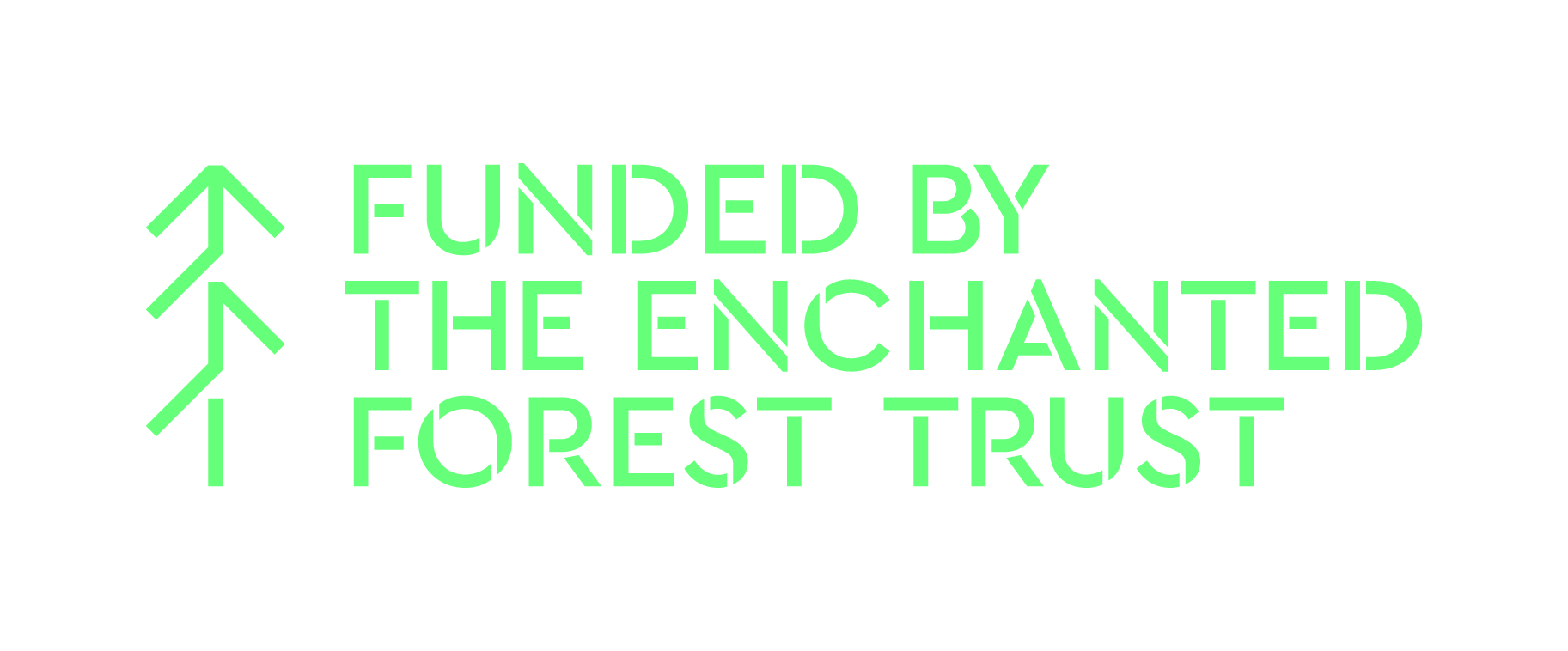 We gratefully received a donation from The Enchanted Forest Community Fund. This has gone towards our vital maintenance and health and safety programme taking place in our Explorers Garden at Pitlochry Festival Theatre. This essential work has ensured the Explorers Garden was ready for our outdoor shows this Summer Season in our Amphitheatre – The Secret Garden from 7 July – 19 August and Sherlock Holmes from 1 – 22 September.
Keep up to date with what's going on in the Explorers Garden by checking out our socials!