Summer 2023 at Pitlochry Festival Theatre
Tickets are on sale NOW and our digital brochure with your diary for the summer, is available to download HERE
Just want to see the diary?  Click HERE
We're delighted to announce the Pitlochry Festival Theatre Summer 2023 season!
The programme includes premières, musicals, revivals and returning productions. There are also never-seen-before shows in our brand-new Studio space, including a collaboration with the world famous A Play, A Pie and a Pint.
We've included some highlights below so you can start to plan ahead for your next visit.
We can't wait to welcome you to an exciting new season of theatre and entertainment!
Auditorium

Gypsy – 19 May to 30 September
Book by Arthur Laurents
Music by Jule Styne
Lyrics by Stephen Sondheim
Suggested by The memoirs of Gypsy Rose Lee
Original Production by David Merrick & Leland Hayward
Entire Production originally directed and choreographed by Jerome Robbins
Gypsy is one of the greatest and most dazzling of all musicals. Based on the tantalising memoir of famous striptease artist Gypsy Rose Lee, it tells the story of ambitious showbiz mother Rose, who travels across America with her daughters, Baby June and Louise, in search of success with their homemade vaudeville act.
When Baby June leaves the act to elope, Rose vows to make introverted Louise into a star, and will do almost anything to see her daughter break into the big time.
Prepare to fall in love again with iconic songs, including Some People, Let Me Entertain You, and the show-stopping Everything's Coming Up Roses.

A Streetcar Named Desire – 2 June to 30 September
By Tennessee Williams
A Streetcar Named Desire is one of the most critically acclaimed and extraordinary plays of the twentieth century. Ready yourselves for a sizzling night out.
After losing her family home and prosperous life, former southern belle Blanche Dubois moves into the shabby apartment of her younger sister Stella and her husband Stanley Kowalski in a poor neighbourhood in New Orleans.
Blanche and Stanley take an immediate dislike to one another. The conflict between them heats up as Blanche attempts to convince her sister to leave her abusive husband. Tensions mount with tragic consequences for Blanche.

Brief Encounter – 16 June to 29 September
By Noël Coward
Adapted for the stage by Emma Rice
Original music composed by Stu Barker
Respectable housewife Laura and idealistic doctor Alec meet by chance at a railway station. Although they are both already married, they continue to meet every Thursday in the station café. Their friendship soon develops into something more emotionally fulfilling than either expected, and they wrestle with the potential havoc their deepening relationship would have on their lives and the lives of those they love.
As they come to realise that their love is impossible, they must deal with the torment that comes from a love doomed never to find fulfilment.
Get ready to be transported to another time, another place by this delightful and joyful adaptation of a true classic romance .

Group Portrait In a Summer Landscape – 25 August to 28 September
 By Peter Arnott
This intense and riveting story is set in a Perthshire country house during the Scottish Independence referendum of 2014.  It revolves around retired academic and political heavyweight, George Rennie and his fractured family and former students, coming together for a dramatic reckoning.  There are secrets to be exposed.
The play is an exploration of a way of life which is coming to its end, a family struggling to connect in the wake of political pain, grief and the beginnings and ends of great love affairs.
Expect a bold, funny and deeply thoughtful play about family and the forces that shaped the country we live in today.
A co-production with The Royal Lyceum Theatre, Edinburgh.
---
Studio

The Maggie Wall – 9 June to 28 June
By Martin McCormick
A welcome return of this enthralling new play from Martin McCormick, inspired by a monument near Dunning called 'The Maggie Wall', the site of a mysterious grave to a woman tried and executed in the 17th century for witchcraft. It's a collection of stones about 20 feet high, bearing the words in white lettering – "Maggie Wall burnt here 1657 as a witch".
The Maggie Wall explores the vulnerability of women and injustices suffered by them in a patriarchal and closed community and resonates with contemporary experiences, as well as reminding us of a chapter of Scottish and British history in which many people, predominately women, were accused, tried and killed as suspected witches.
*Advisory warning – we recommend this play for those aged 12 and over due to strong language and references to violence.
A co-production with Aberdeen Arts Centre.

The Great Replacement – 3 to 8 July
By Uma Nada-Rajah
Fi and her daughter Lu have never seen eye to eye, but Lu's ovaries are Fi's last remaining hope of a grandchild.
When avowedly single Lu presents some 'interesting' choices of sperm donor, Fi knows she should probably keep her mouth shut. She has always been open- minded and definitely not racist…but is it too much to ask to have a grandchild that vaguely resembles you.
When a DNA test reveals some surprising results, Fi needs a new game plan.
The Great Replacement is a darkly comedic romp through intergenerational politics and the absurdities and peculiarities of race.
Co-presented with Macrobert Arts Centre and A Play, A Pie and A Pint.

To The Bone – 18 August to 29 September
By Isla Cowan
Set in a secluded, rural cottage, To the Bone explores isolation and ownership, loss and longing, as Beth confronts her past and fights for her future.
To the Bone cuts to the marrow of memory and lays bare the powerful grip of place in a dynamic twist of love, grief, and betrayal.  An intense, incisive drama about haunting, healing, and what we call home.

Forever Home – 11 to 16 September
by Pauline Lockhart and Alan Penman
Growing up is never simple but for Caitlin, there are extra complications: Caitlin was in care, then adopted, now her birth family want her in their lives. Things are spiralling out of control…..
Caitlin and her Mum have been called into the Head Teacher's office. But she's done nothing wrong. Mr Marr's breath does stink, she was doing him a favour, everyone vapes and they can't prove she was anywhere near the fire alarm!
An uplifting and inspiring musical play, about identity, family and finding your way home.
---
Amphitheatre

The Secret Garden – 7 July to 19 August
By  Frances Hodgson Burnett
Adapted by Elizabeth Newman
When orphaned Mary Lennox comes to live at her uncle's great house on the Yorkshire Moors, she finds it full of secrets. The mansion has nearly one hundred rooms, and at night, she hears the sound of crying down one of the long corridors, eventually tracking it down to her cousin Colin who has spent his entire life in bed, unable to walk.
One day Mary finds a key that leads her to a garden held locked for years and completely
overgrown. Mary and her friend Dickon bring the garden back to life and the flourishing garden brings joy back to the house and those living in it.
Elizabeth Newman's new adaption of one of the most delightful and enduring classics of children's literature is set in the Theatre's beautiful Amphitheatre and celebrates the power of transformation and healing through nature.

Sherlock Holmes: A Study in Lipstick, Ketchup and Blood – 1 September to 22 September
An Adaptation by Lesley Hart
From the Novel 'A Study in Scarlet'
By Arthur Conan Doyle
Back by popular demand, Pitlochry Festival Theatre presents this bold adaptation of the 1887 story A Study in Scarlet by Arthur Conan-Doyle, marking the first appearance of Sherlock Holmes and Dr Watson, the most famous detective duo in literature.
In a blasted world, two survivors – a doctor and an actor – pass the time by staging their favourite story salvaged from the flames. When tensions arise around casting, more than dead bodies start to surface…
Audiences will be enthralled by this riveting play brought to life in the Amphitheatre, nestled in the Explorers Garden within the shadow of Ben-Y-Vrackie.
*Advisory warning – we recommend this play for those aged 10 and over due to strong language.
A co-production with OVO.
---
Also returning to the Theatre this summer are our hugely popular musical concerts, showing throughout the summer, along with some one off shows :
80's Live – 2 July
Thank you for Music! – 30 July
Aly Bain & Phil Cunningham – 3 September
A bumper summer season of music, signing and dancing, with promises of laughter, a tear or two shed and a fantastic  day or evening out!
See you there!
---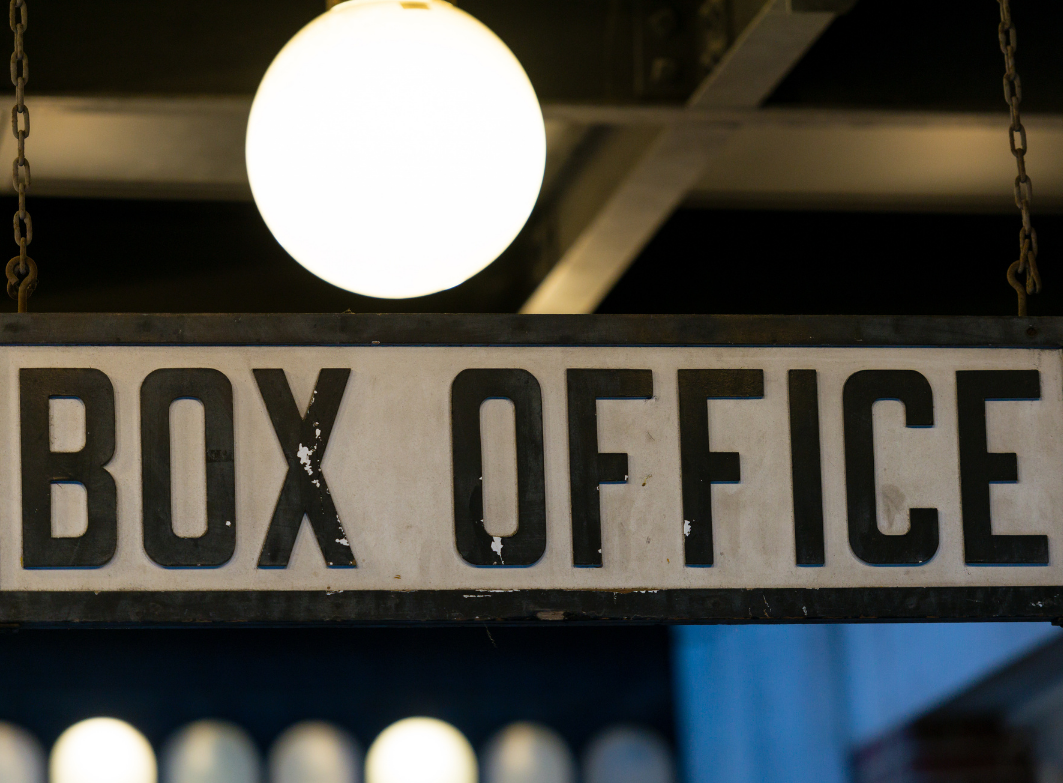 MULTI-SHOW PASSES
Want to save money on shows this summer?
Want to buy now but choose your shows and seats later?
Our Multi-Show Pass will do that for you.
Pop a Multi-Show Pass in your basket, then either choose your tickets now or later – simple, flexible and a great saving too!